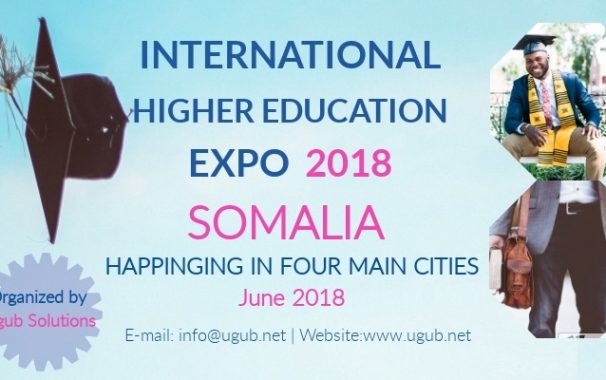 Ugub Solutions is a driven service provider of turnkey solutions, it was established in 2012. The composition of thematic undertakings reflect the diversity of disciplines involved in event management. We are renowned in organizing high-impact events and as a provider of "One-Stop Solutions", the Higher Education Expo is one of the main events held annually in the biggest cities in Somalia (Mogadishu, Bosaso, Kismayo and Garowe). Previously it was only participated by local universities, this year, we have gone new heights, and the exhibitions will be participated by international universities in Malaysia, Kenya, China, Philippine, and South Africa.
Education Expos have grown to become a comprehensive resource for young school leavers, parents, teachers, university students, working adults, members of industry and the general public seeking higher education opportunities in both local and international universities.
Ugub provides constantly updated and accurate information on anything to do higher education in overseas particularly Malaysia, Uganda, Philippine, South Africa, and Kenya. Armed with the information we obtain through recruitment contracts, coupled with the support of our team of professionals, we strive to equip our audience with as much information as possible for them to make the right choices on higher education in precious universities. In our portal, you will find a near-exhaustive list of international universities and private colleges, along with their basic information. Additionally, we have updated information on available scholarships of specific higher education courses, along with their criteria and details. For those audiences who unsure on their future course of study in overseas, head on over to our website or offices, where you can gain insights into fields of higher education in abroad.
OBJECTIVE:
The sole aim for this education Expo is to create a breach among the universities and potential candidates, however, the visitors of our education Expo would be able to "shop" for courses that range from Management, Accountancy, Aviation, Pilot, Baking, Cooking, Beauty, Business Studies, Broadcasting, Law, Applied Sciences, Communication Studies, Engineering, Multimedia, IT and Computer Science, Medicine, Pharmacy, Dentistry, Marketing, Music, Tourism Studies, Advertising, Graphic Design, Architecture, Interior Design, Dance, Nursing, Automotive, Hair-Styling, Early Childhood Education, Cabin Crew, Skill Training Options, Aptitude and Course Counselling and many more at this "ONE-STOP EDUCATION SOLUTION". The public is expected to discover many new options in educational offerings at this Expo.
TARGET AUDIENCE:
The Expo would be of interest to the young school leavers, parents, teachers, university students, working adults, members of the industry and the general public seeking higher education opportunities. A chance not to be missed by enthusiastic students going into undergraduate and post-graduate courses, this Expo will provide all the answers to your queries on the best colleges and universities, courses, scholarships and career possibilities: What to study? Where to study? Which courses are the best for me?
Visitors will also be able to obtain the best advice from educationists and counselors on the types of specialized training and academic courses available not only Somalia but also overseas. This will be conducted as lecture sessions and will be presented by professors, professionals and prominent successful personalities.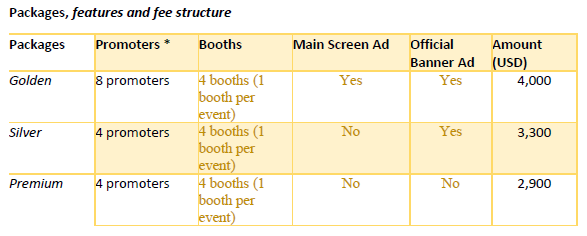 * Our promoters are trained in mobilizing and recruiting techniques during campaigns. However, universities can provide customized marketing trainings to their assigned promoters, and we can also help university staff to attend the events physically. We will be responsible the follow up of registered and other potential applicants on university's behalf until they finish the application process.
Are you willing to exhibit your offered courses to pools of potential applicants? Please do not hesitate to send us and expression of interest e-mail to info@ugub.net. Then, we will send you the official event application form.
If you're located in Malaysia, China, Philippine, South Africa, Kenya and wish a face-to-face meeting, we would consider that call seriously. For more kindly visit: www.ugub.net
Contact Details
Githinji investment, Chamber Road, Nairobi, Kenya
+254 722 252302
+252 907793194